December 10, 2015
To Whom It May Concern:
We contracted with Doug Ross at RC Homes to build a new house at the Lake of the Ozarks in 2015. We highly recommend Mr. Ross and all of the services in home construction he provides. We have been visitors to the lake area for over 40 years and second home owners for 15 years. After years of searching the lake area, in 2014 we finally found the perfect lot to build a new house on.
After all of those years of searching for the perfect lot, our attention turned to finding the right builder. We investigated many builders in the lake area and interviewed several. We looked at many previously constructed homes at the lake by many builders. During this process it became clear to us that we would choose RC Homes.
Our needs are not unique to others building at the lake as we are part time visitors and not always immediately available during the construction phase. We needed a builder that we could trust and we needed a builder that could interpret our ideas into the construction phase. Doug Ross is a builder that we have complete trust in and our ideas were easily implemented by Doug into our finished product.
Having been professionally involved in many large construction projects, we knew that subcontractors providing services to our project would be just as important as selecting the general contractor. Doug used quality subcontractors that he has developed relationships with over the years. Because of those relationships we were able to have the finished product completed with great quality, on time completion , and competitively priced.
We were involved in the selection of plans that Doug helped us modify. We incorporated ideas from other homes that he constructed and added our own touches. Because our involvement closely working with Doug Ross during the process, when we first looked at our finished product it just "felt like home."
We have heard many horror stories about contractors at the lake area and in our previous home we had several bad experiences of our own. What we found with Doug Ross and RC Homes was a contractor that we had complete trust with. Doug is a man with great integrity, if he tells you something you can trust him to do it and most importantly, to do it right.
We hope that your experience with Doug Ross and RC Homes is as good as ours. We look forward to years of enjoying our new home and spending quality time relaxing with our family in our beautiful new home by RC Homes.
Sincerely,
John and Dianne Briggs
1338 Crystal Springs Road
Linn Creek
CFO
Hy-Vee
---
April 17, 2008
To Whom It May Concern:
I have worked with Doug Ross on two new homes I built in the Villages at the Lake of the Ozarks.
Mr. Ross, at every turn, did what was asked of him, and then some. His integrity and work ethic are second to none. The quality per square foot also cannot be beat.
My wife and I look forward to the opportunity to work with Doug again on our next project.
Sincerely,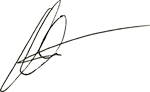 Dave Leathers
Publisher/President
Showcase Publishing, Inc.
---
January 12, 2009
RC Homes
PO Box 396
Lake Ozark, MO 65049
To Whom It May Concern:
We had a custom home constructed by Doug Ross recently. Building a home can be a stressful and involved process. For us, quality and service are very important during the construction process. Doug and his team provided impeccable service by always being available, courteous and attentive to our desires during and after the construction of our home. The quality of construction was first class. Doug Ross clearly has the knowledge and skills to design and build a quality structure. His service dealing with minor post-construction matters was always timely and first class.
I am confident Doug will manage your project to be as stress free as possible for you and deliver world-class service and a beautiful, quality home.
Very truly yours,

Keith J. Strope
President and CEO
TRICORBRAUN
September 9, 2007
RC Homes
PO Box 396
Lake Ozark, MO 65049
To Whom It May Concern:
It is my distinct pleasure to give my highest recommendation to Mr. Doug Ross of RC Homes. Doug supervised the construction of our home at 383 Forestridge in the Villages at the Lake. Doug was on the job 24/7. If my husband Lisle or I had any question during the construction period and/or beyond, Doug made himself available to help us work through any questions or concerns we experienced. Doug is the consummate problem solver. Doug is a hard-working, well educated and experienced engineer who makes it his business to please and protect the consumer.
Sincerely,

Danielle "Danie" Moore
MO State Representative, 20th District
---
January 14, 2009
To Whom It May Concern:
Over the last four years, it has been my pleasure to work with Doug Ross of RC Homes. Doug has built some of the Lake's finest homes and I have had the opportunity to be associated with several of them, either as the selling agent or the listing agent. I have found Doug to be great to work with, he stands behind his work, he is up front and professional at all times, he does what he says he is going to do, and he takes his reputation seriously. His work is quality and he takes the time to do things right. It is always a good experience with Doug.
Regards,

Jane Kelly
RE/MAX Lake of the Ozarks
---
January 30, 2009
RC Homes
PO Box 396
Lake Ozark, MO 65049
To Potential Customers of RC Homes:
In December 2006, while searching for homes at the Lake of the Ozarks, we visited a home under construction by Doug Ross of RC Homes. It was about 70% complete, and even at that point we could tell the great craftsmanship and attention to detail that RC Homes put into their work. Within about a week we had finalized a contract for the home, and we moved in three months later in March 2007.
To say that we have been happy with the product produced by Doug Ross and RC Homes would be an understatement. In fact, after living there for a year, we decided to install a pool, and we chose Doug Ross to act as our general contractor on that project. Once again, we were very happy and impressed with the attention to detail that Doug brought to our pool project.
We receive numerous compliments on our home and our new pool area, and the compliments all talk about how great the house looks, the perfect match of colors with the lake atmosphere, and most of all how great the workmanship looks. All of the credit for those attributes essentially belongs to Doug Ross.
We would highly recommend to anyone considering building a new home or significantly remodeling an existing home that they use the services of RC Homes. We have absolutely been happy with all of their work.
Sincerely,

James R. Moody
James R. Moody & Associates, L.L.C
---
December 6, 2019
Reference: Doug Ross
RC Homes

To Whom It May Concern:

It is my great pleasure to give my highest recommendation to Doug Ross of RC Homes. My acquaintance with Doug began in 2014. He first built my wife (Suzanne) and I our new home on Case Road in Osage Beach, once completed he then remodeled two lake cabins for us. In 2017, Suzanne twisted his arm and convinced (asked) him to build our house in Warrensburg. We are totally happy with all four projects.

From top to bottom, Doug, his employees and subcontractors at RC Homes displayed superior performance, quality work and integrity on all of our projects. Work is performed safely, on schedule and within budget. Doug is easy to work with, professional, knowledgeable and very flexible in making changes on the fly.

In every aspect of job execution, RC Homes is a quality company. Quality personnel, quality materials, quality workmanship and quality management all add up to a successful project.

RC Homes prides itself on superior craftsmanship and innovation, but the personal yet professional approach enables the customer to trust the contractor relationship and build a lasting association.

I would highly recommend Doug (RC Homes) for any project, whether it be a new custom home, remodeling project or a commercial building.
Sincerely,

Kenny Reasbeck, Vice President
Reasbeck Construction, Inc.